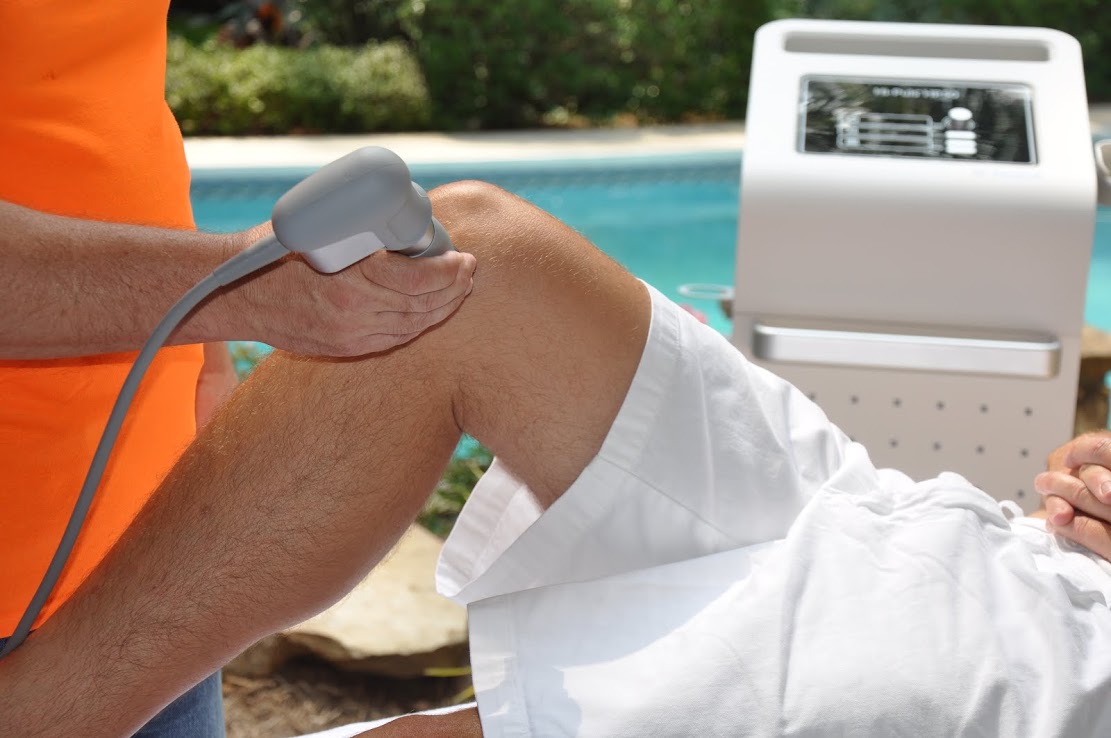 The Power of Wave Therapy
Patients experiencing pain have always preferred minimal and even non-invasive treatments whenever possible, for good reason. This allows for fewer complications during treatment, less risk, and less downtime during the recovery and repair phase, allowing you to get back to your daily routine as soon as possible. Surgery always has its uses, but patients should always consult with a doctor to find out if it's possible to put an end to pain without any invasive procedures. There have been many advancements in medical science and technology to improve patient outcomes with non-invasive therapy, and one of the most exciting ones that we here at Progressive Rehabilitation Medicine have to offer is Wave Therapy.
The Miracle Wave® is an FDA-registered treatment that has been found to help treat musculoskeletal pain, including muscle knots, shoulder pain, backaches, and even injuries in the elbow, knee, and heel. Using acoustic wave technology, we are able to help patients relieve their pain without needles or surgery by increasing blood circulation and stimulating the body's own healing abilities in the targeted region. After a Miracle Wave® session once a week for several weeks, patients have reported becoming pain-free once the body successfully heals itself. We're excited to be on the forefront of medical advancement with acoustic wave therapy to help patients feel better and enjoy their quality of life with totally non-invasive therapy options.
If you have been suffering from pain in your muscles or joints and you are considering invasive treatment, contact us for a consultation at Progressive Rehabilitation Medicine first. We'll help you decide if non-invasive Miracle Wave® therapy or another form of pain-relieving procedure is the right option for you.
(Image source: Miracle Wave®)