Lightforce Deep Tissue Laser Therapy Explained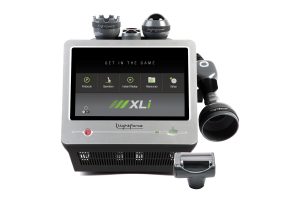 Deep Tissue Laser therapy is a medical treatment that uses focused light to stimulate a process called photobiomodulation (PBM). During PBM, photons enter the tissue and trigger a biological cascade of events that leads to an increase in cellular metabolism, which can decrease pain and inflammation and accelerate the healing process.
The LightForce® XLi 40W laser with Empower IQ™ Delivery System combines power and intelligence together to create an innovative laser treatment. This is the most powerful class IV laser for pain management in North America. The 40W LightForce® XLi is equipped with increased power to directly reduce the time needed to apply a therapeutic dose of light energy. The higher power allows our specialists to treat deeper and faster while covering a greater area with the new XL Treatment Cone.
The team of specialists at the Progressive Rehabilitation Medicine practice has the experience and training required to deliver incredible results with deep tissue therapy. We are always looking for ways to improve efficiency and safety for our patients, offering you the best possible results, with fewer risks. Lightforce laser therapy is one of many incredible applications that we use at PRM practice to help us achieve our patient's goals.
What can Lightforce Lasers Help Treat?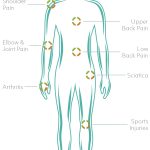 Experience Pain Relief and Reduced Inflammation associated with:
Neck Pain

Back Pain

Shoulder Pain

Sciatica

Arthritis

TMJ

Plantar Fasciitis

Sports Injuries

Soft Tissue Damage
And Much More…
5 Reasons You'll Love Deep Tissue Laser Therapy
1. Lightforce Laser Therapy Really Works!
The number 1 reason you will love laser therapy? It works! When you are suffering from a painful injury or condition, deep tissue laser therapy can provide effective pain relief, encourage cellular tissue repair, and reduce inflammation– even when other therapies have failed. 
2. Treatment is Fast and Efficient
Deep tissue laser therapy treatments are very brief – typically lasting between 4-7 minutes, depending on the size of the area being treated. Patients often see fast results as well, with many patients reporting pain relief and improved range of motion after the very first treatment, and continued results with subsequent sessions.
3. Lasting Results
The therapeutic benefits of deep tissue laser therapy extend far beyond the days after the initial treatment. After each session, patients can expect noticeable pain relief, with the effects lasting longer after each treatment.
4. It's Safe to Use
Deep tissue laser therapy can be used on most patients with little to no concern. With over 1 million treatments performed worldwide each month, it offers a safe alternative to opioid pain killers and surgical intervention in many cases. Your doctor will highlight the best option to treat and manage your specific needs
5. It's Backed by Science
There is a substantial body of evidence supporting the use of deep tissue laser therapy as both an adjunct and a standalone treatment for a variety of musculoskeletal conditions. From head to toe, researchers have concluded that laser therapy is effective for reducing pain, increasing range of motion, and improving the overall quality of life for patients suffering from many common and difficult-to-treat conditions    
Frequently Asked Questions
What Does Lightforce Laser Therapy Feel Like?
Patients will feel a soothing warmth as the therapy is administered. Many patients receiving LightForce Therapy Laser treatments report enjoying the experience, especially when the massage ball treatment head is used to deliver what is often referred to as a "laser massage."
Patients receiving treatments with higher-power lasers also frequently report a rapid decrease in pain. Laser therapy treatments must be administered directly to the skin, as clothing or topical dressings interfere with delivering light to tissues beneath the skin.
How Long Does a Session Take?
With LightForce lasers, treatments are quick and typically last between 4-7 minutes, depending on the size, depth, and chronicity of the condition being treated. High-power lasers are able to deliver a lot of energy in a small amount of time, allowing therapeutic dosages to be achieved quickly.
How Many Treatments Will I Need?
Patients generally see results after 3 to 5 treatments. Clinicians will develop specific plans of care based on the diagnosis and the tissues that are involved. Chronic conditions often require more therapy than acute.
Lightforce Deep Tissue Laser Therapy Available in Cedar Rapids, Iowa
If you would like to learn more about Lightforce Deep Tissue Laser Therapy, reach out to the experts at the Progressive Rehabilitation Medicine Practice today! Our team is standing by to take your call!