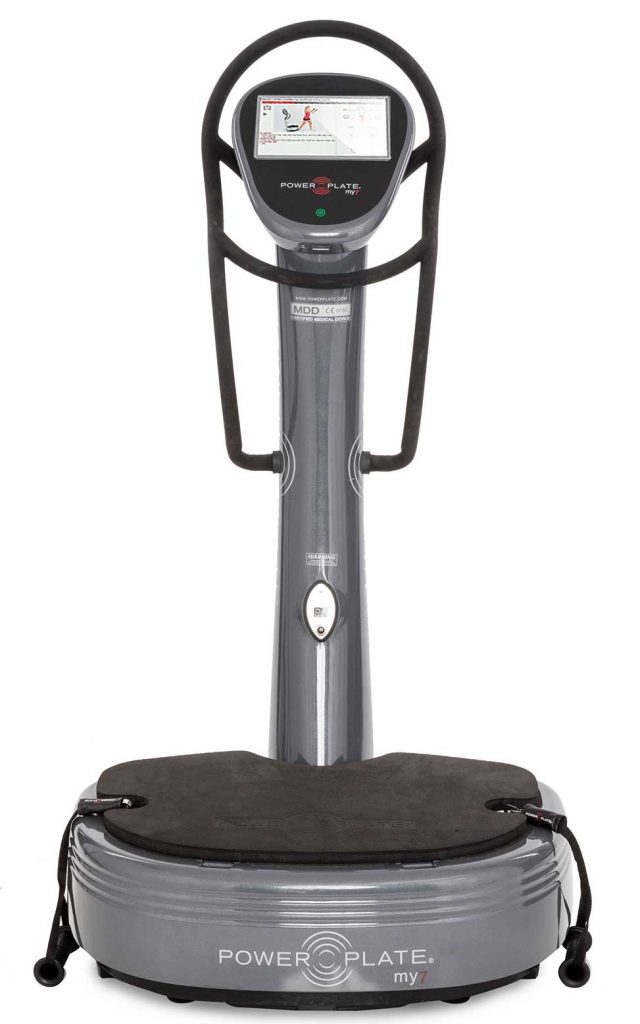 Take your health and fitness to its highest level with more than 250 customized programs and more than 1,000 individual exercises. The Power Plate my7 is the pinnacle of our unique whole body vibration technology. This advanced whole body vibration device features an integrated touchscreen computer complete with more than a thousand exercise videos and coaching tips to guide you through whole body vibration training tailored to your needs.
Vibration therapy has been used by elite athletes including NFL players to enhance their recovery and boost their performance, but you don't need to be a professional athlete to benefit from the Power Plate – it has been shown to provide real benefits for anyone in any stage of their life, including people with  back problems and the geriatric population.
Benefits of Power Plate Training include:
Improved Muscle Strength and Tone
Increased Bone Density
Improved Motor Control
Weight Loss
Metabolism Booster
Faster Body Recovery
Stimulates Lymphatic Flush
In summary, Power Plate Training enhances the body's response to exercise allowing for more rapid progress than a traditional exercise program. Get a full body workout in just 15 minutes!