Dr. Sunny R. Kim honored by AASCP as keynote speaker!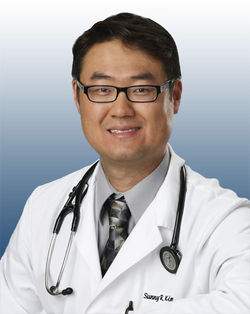 The whole team at Progressive Rehabilitation Medicine is proud to announce that our very own Dr Kim has been honored by the American Association of Stem Cells Physicians! He has been invited to be a keynote speaker at this year's AASCP summit in August, to be held in Miami, FL!
The whole clinic is proud to be working alongside an expert in the field of stem cell therapy whose wealth of knowledge, experience, and contributions have been recognised by his peers. We believe that others in Miami will be excited to learn from Dr. Kim just as we are every single day. He's looking forward to meeting other doctors and professionals at the summit to network, brainstorm, and exchange knowledge about stem cell therapy that he can bring to the clinic and share with patients in the local community. It's just another way Progressive Rehabilitation Medicine is committed to bringing the latest and best in medical breakthroughs to Cedar Rapids and the surrounding Midwest area!