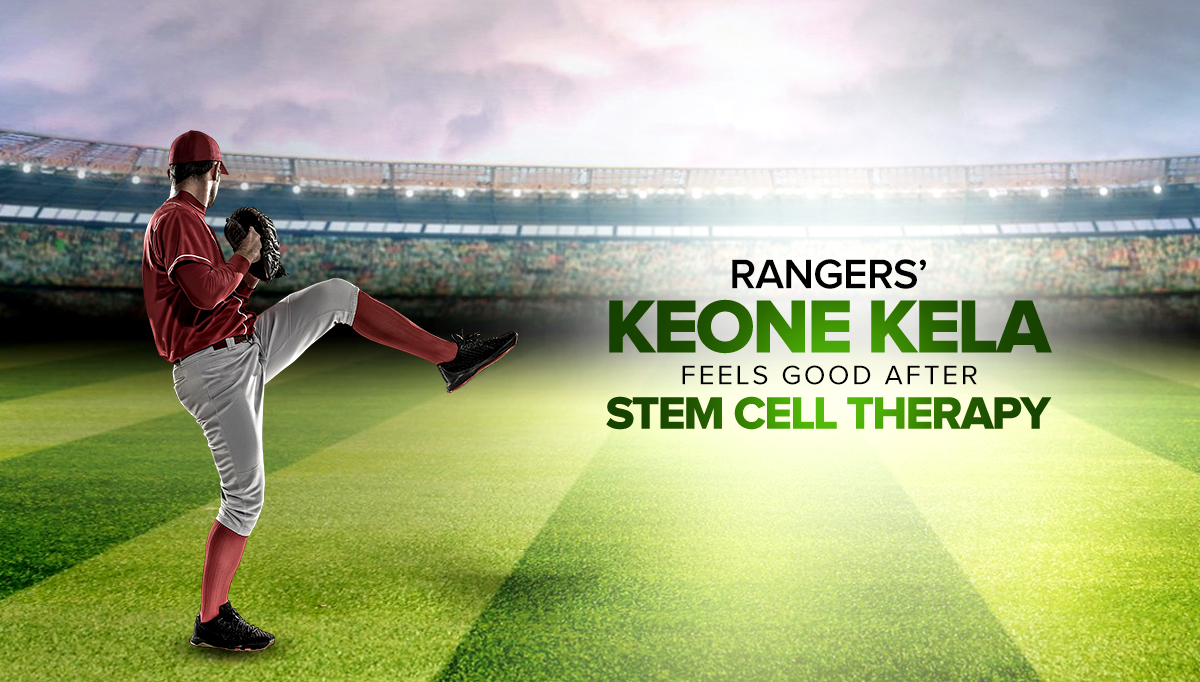 Keone Kela Feels Good After Stem Cell Therapy
Keone Kela, a pitcher for the Texas Rangers, had been suffering from persistent soreness in his shoulder. He had been unable to play for entire seasons because of his condition. Kela decided to undergo stem-cell therapy treatment last November to stop the pain once and for all. He had bone marrow cells extracted and then injected into his shoulder, helping his body repair tissue and joints. After the treatment, he has felt much better and pain-free, allowing him to throw harder and better than ever before. "The body feels good,", Kela said to Dallas Morning News. "The arm feels good. I'm ready to go." Here's hoping that Kela can take his pain-free shoulder and turning it into results on the field.
Stem cell therapy isn't just for athletes, however. Anyone suffering from soreness in their body may benefit from the incredible results that stem cell therapy can provide. It's just a matter of visiting your local clinic and taking that first step in pain relief.
Source: https://www.cbssports.com/fantasy/baseball/news/rangers-keone-kela-feeling-good-after-stem-cell-therapy/
If you are suffering from shoulder pain or injuries, talk to us today about treatment options. 319-320-1952. https://prmpractice.com/