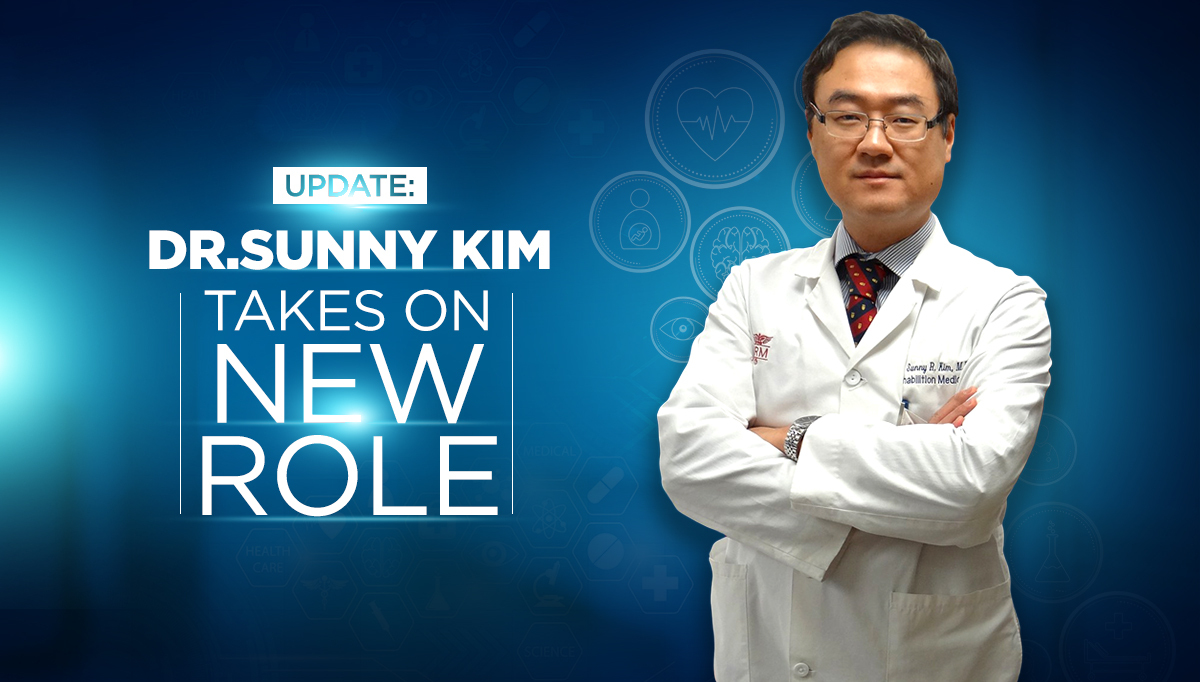 Update: Dr. Sunny Kim Takes On New Role
CEDAR RAPIDS, IOWA, April 25th, 2017
Dr. Sunny R. Kim, founder of Progressive Rehabilitation Medicine, Cedar Rapids, has been requested to join Mercy Medical Center, Cedar Rapids to act as the Medical Director for their new Inpatient Rehabilitation Center for Excellence Program. This new role will be in addition to his current outpatient clinic.
In his new role, which complements his work at the rehabilitation center, Dr. Kim will oversee the treatment and care of patients with neurological injuries and diseases, including brain injuries and strokes. The Mercy Rehabilitation Unit offers leading technology and professional staff to help ensure their patients receive the best possible care in regards recovery after stroke, spine and neurological surgery, brain injury, polytrauma and spinal cord injury.
About Dr. Sunny Kim and his Cutting-Edge Solutions for Injuries and Pain
Dr. Kim received his medical degree from Rutgers New Jersey Medical School, completed a fellowship at Johns Hopkins Medical Center, Baltimore, Maryland, and then residency training in Physical Medicine and Rehabilitation(PM&R) at Rutgers/Kessler Institute for Rehabilitation, West Orange, New Jersey. He founded Progressive Rehabilitation Medicine in 2005 and specializes in non-surgical treatment of spine, sports and musculoskeletal pain. The clinic's offerings include neurorehabilitation solutions such as botulinum toxin injections, and orthopedic treatments such as spinal decompression, deep tissue laser therapy and regenerative medicine.
Dr. Kim's patients give high marks to his state-of-the-art nonsurgical solutions. He is a consultant for the NeuroRehab Preceptor Program – a role that allows Dr. Kim to mentor neurologists and physiatrists, both practicing and residents.
Previously, he was medical director of St. Luke's Human Motion Institute – Spine Care. He is also Tenex specialist for the Surgery Center of Cedar Rapids – Chronic Tendon Pain Program. Tenex is a nonsurgical, minimally invasive procedure to treat scar tissue and resulting soft-tissue pain.
About Mercy Medical Center
Mercy Medical Center, Cedar Rapids was founded in 1900, where it has helped thousands of patients receive outstanding personalized healthcare. Currently, 2,100 doctors, nurses and other healthcare associates are giving back to their community through a variety of Mercy's services. Mercy Medical Center has also been selected for a numerous amount of awards and accreditations, including Healthgrade's America's 50 Best Hospitals.
Dr. Kim is very excited to be joining Mercy Hospital and we cannot wait to see what profound effects his work will have on patients.
Contact information:
Mercy Medical Center
701 10th St. SE
Cedar Rapids, IA 52403
Phone: (319) 398-6011
Visit online: www.mercycare.org
Progressive Rehabilitation Center
6005 Rockwell Drive, NE STE B,
Cedar Rapids, Iowa, 52402
Phone: 319-774-8143
Visit online: www.prmpractice.com