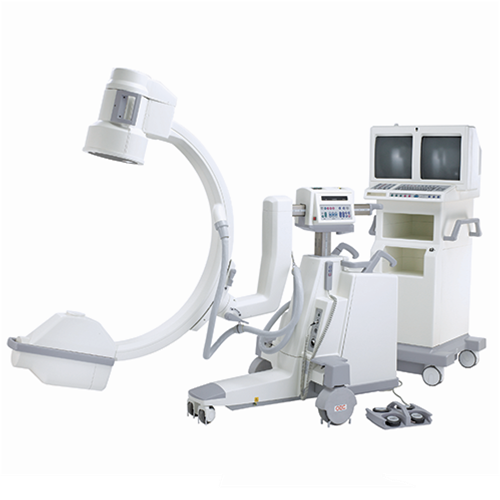 The Importance of Imaging
Whenever a procedure is even remotely invasive, such as involving the use of needles, it's crucial to have a constantly accurate view of the body from the inside to ensure the highest level of safety and effectiveness. It's no good to inject the treatment in the wrong area of the body, or to accidentally damage a nerve or bone.
Medical treatments can be dangerous when done without the proper care and attention, which is why Progressive Rehabilitation Medicine takes patient safety and care seriously. We accomplish this through the use of a mobile fluoroscopy unit known as a C-arm. With it, we have a real-time view of your body when during the procedure. We can safely administer spinal injections in the target area to treat your pain with the highest degree of accuracy.
Without the use of medical imaging technology, the risks posed to your safety could be higher and clinics that do not provide spinal injections that are imaging-guided may be compromising your safety.
If you are experiencing pain in your back, book a consultation with us at Progressive Rehabilitation Medicine today to find out the best treatment options to put an end to your pain, including spinal injections and other procedures. We'll help you regain your quality of life.
(Image source: GE)