Introducing Our Team: Dr. Sunny Kim
Over the past few weeks, we've been introducing each member of our clinic here at Progressive Rehabilitation Medicine. We believe that the best way to build a relationship with our patients is by getting to know each other better. This week: Dr Sunny Kim.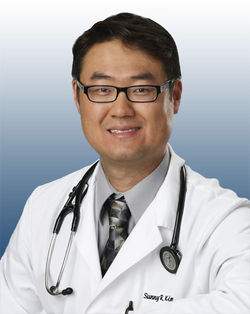 Dr. Kim is the founder and president of Progressive Rehabilitation Medicine which was established in Cedar Rapids, IA in 2005 with the mission of offering advanced non-surgical pain management solutions.
Dr. Kim originally grew up in NJ, attended college at Cornell University in NY, and received his medical degree from Rutgers New Jersey Medical School.
Subsequently, he completed an internal medicine fellowship through John Hopkins University/Sinai Hospital in Baltimore and then his residency training in Physical Medicine and Rehabilitation(PM&R) at Rutgers/Kessler Institute for Rehabilitation which is considered one of the top training programs for this medical specialty.
Come book a consultation with us at Progressive Rehabilitation Medicine to see why so many patients in the Cedar Rapids area have been helped by Dr Kim!