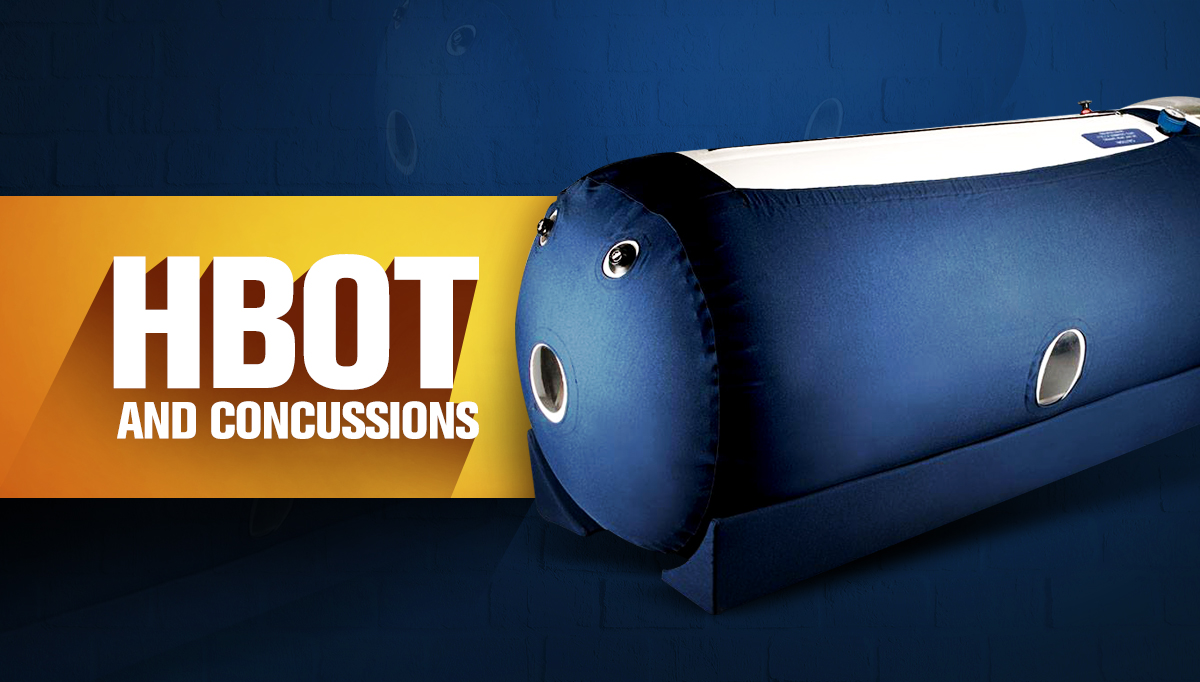 Concussions & Hyperbaric Oxygen Therapy (HBOT)
There are case studies and trials that both support and dispute the use of HBOT for various things. What we do know is that HBOT helps the body heal. It hyper-oxygenates cells and decreases inflammation.
Concussion or mild Traumatic Brain Injury (mTBI), is when the brain is hurt. It is bruised or just not functioning like it should. Commonly occurring after a physical injury, fall, or hit to the head.
We believe the brain is ideal for HBOT. The brain is highly dependent on 2 key things: oxygen and glucose. HBOT covers the oxygen requirement. The brain benefits from the increased oxygen in the cells and the anti-inflammatory effects.
There is research that has used SPECT imaging, which shows increased brain function after HBOT. The SPECT studies in NFL players with concussions and toddler near drownings clearly reveal the reversal of brain damage. We never thought that could be possible but it is! The brain through neuroplasticity can repair itself if given the right environment to heal.
We do feel that HBOT may help treat concussions. It may not help everyone, but it can help some. HBOT is a tool in our arsenal in improving patient outcomes.
At Progressive Rehabilitation Medicine (PRM), we recommend coming in for a consult so we can tailor the treatment plan to the patient and provide the best opportunity for the body to heal.
Please note: PRM does currently offer HBOT as a treatment option for many diagnoses including but not limited to; fibromyalgia, migraines, cluster headaches, PTSD, osteoarthritis, and more.
Contact PRM, in Cedar Rapids to learn more or to schedule a consultation by calling 319-320-1952. 
Also refer to www.hbot.com for amazing case studies.