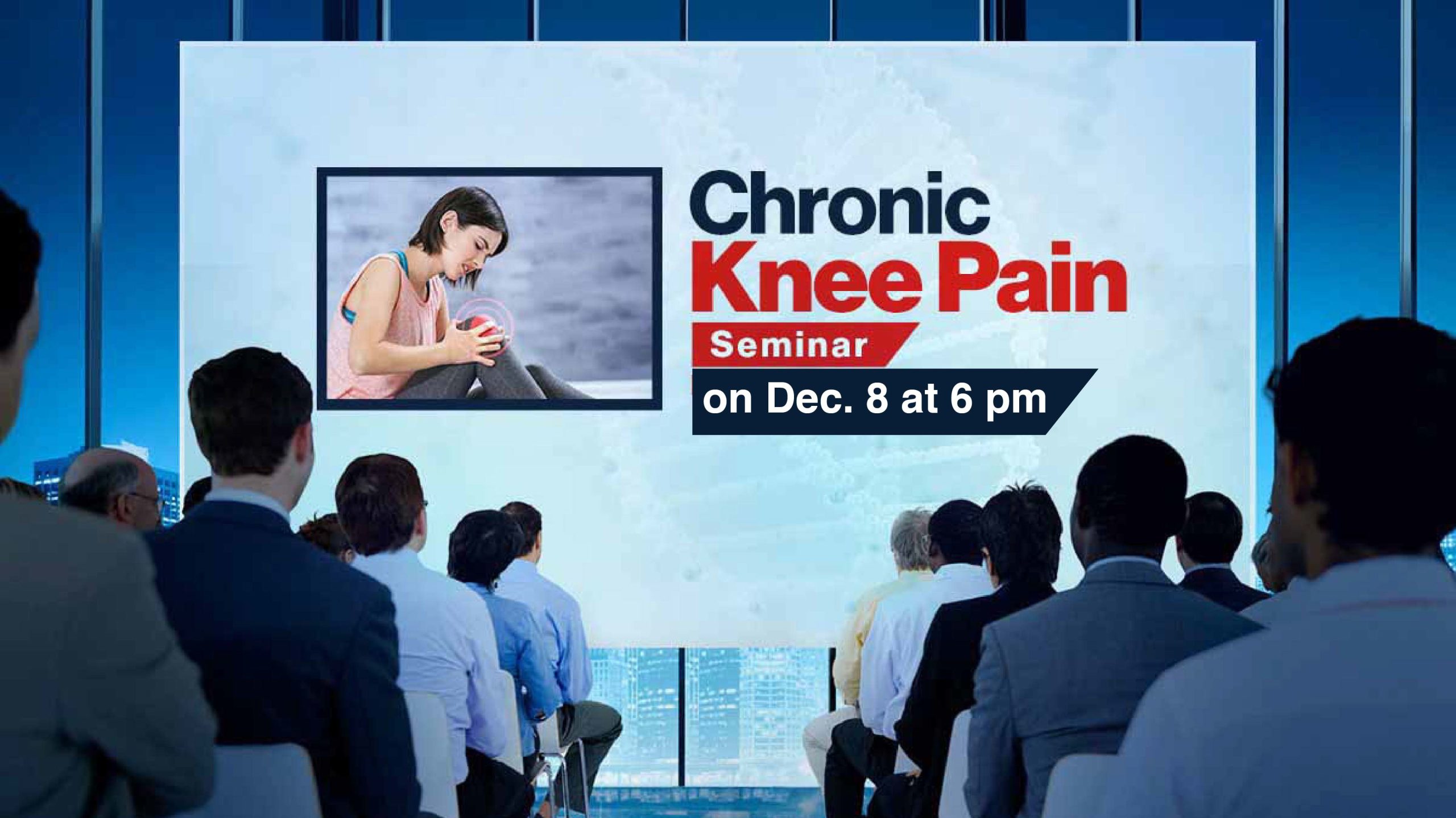 Defeat Chronic Knee Pain NOW…
An Eye Opening Look Into Why Drugs and Traditional Therapies Leave Many Knee Pain Sufferers Stuck In Misery and Without Hope.
Progressive Rehabilitation is hosting an educational knee pain seminar on Dec. 8th, lead by Dr. Sunny Kim.
Dr. Kim is a Physiatrist, Fellow of the American Academy of Physical Medicine and Rehabilitation. He specializes in Non-surgical, drugless and natural chronic pain relief solutions. If you are having ongoing knee pain, want to avoid surgery, or feel tired from taking medications that do not seem to be correcting the overall long-term issue, this seminar is for you. We want to show you what may be happening with your knee and options that you DO have available to you.
Some of the topics that will be covered will include:
Common misconceptions about knee pain
Why Prescription medications just don't work
The truth about corticosteroid injections
What you may not know about physical therapy
New breakthrough and advances that are showing real results
This is going to be a very informative and enlightening seminar, which will address the most commonly seen conditions of the knee and what is happening. There may be things that you thought are accurate or in the dark about, things your doctor may not be telling you. Traditional and conventions methods of treatment will be discussed and a deeper look into why it does not solve the root problem and why many knee pain sufferers live with ongoing issues.
There is a solution and there are success stories, all of which will be shared at his must-attend event.
The Seminar will be held on Dec. 8th at 6pm at the Progressive Rehabilitation and Medicine clinic gym. 
The clinic is located at:  6005 Rockwell Drive NE, Suite B, Cedar Rapids, IA, 52402
For information and to reserve your seat, please contact us at 1-319-540-8119