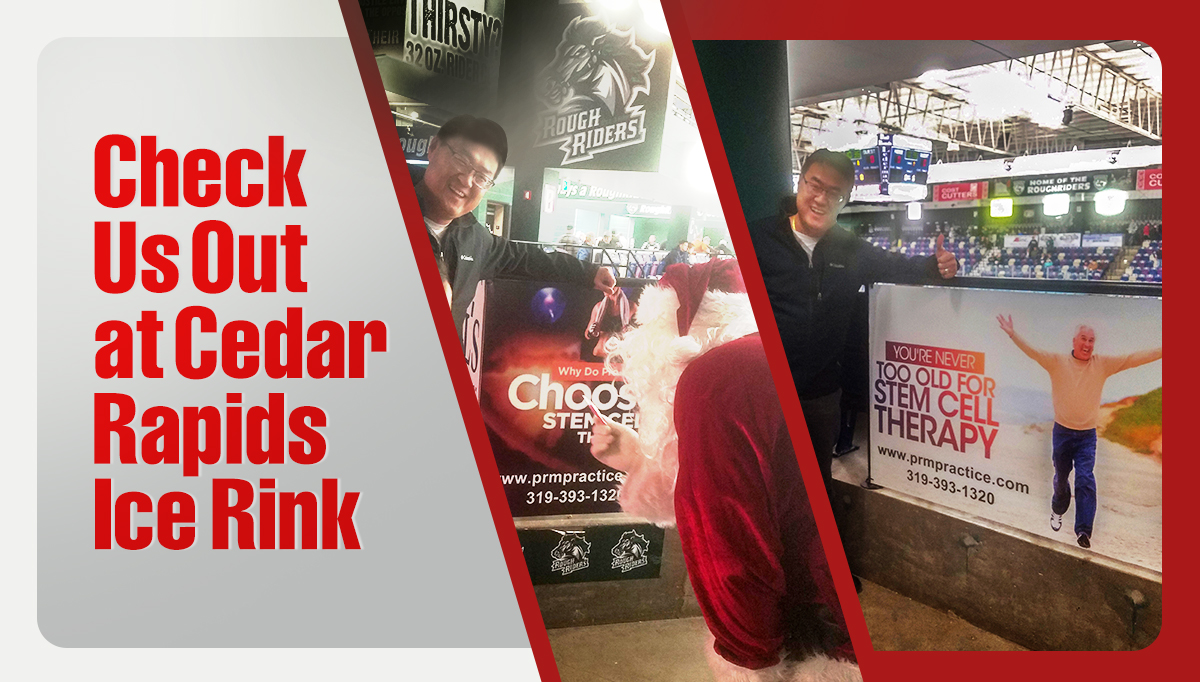 Come "Visit us" At Cedar Rapids Ice Rink
Dr. Kim, of Progressive Rehabilitation Medicine, is a proud member of the Cedar Rapids community.  So much, that you can see staff supporting the Rough Riders hockey team.
Recently the staff was there to cheer on the team as well as take pictures with Santa!
It was great to catch the game, connect with people and bring our families out. It was also great to see our signs up around the rink. We are proud of what we do here at Progressive Rehabilitation. Dr. Kim and his team are dedicated to helping others achieve their best in health.
If you have any health concerns, please don't hesitate to connect with us at www.prmpractice.com
Or we may just see you out at the rink!
Happy Holidays!