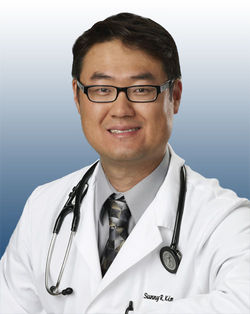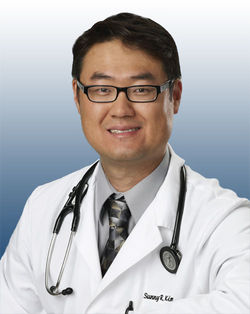 Dr. Kim is the founder and president of Progressive Rehabilitation Medicine which was established in Cedar Rapids, IA in 2005 with the mission of offering advanced non-surgical pain management solutions.
Dr. Kim originally grew up in NJ, attended college at Cornell University in NY, and received his medical degree from Rutgers New Jersey Medical School.
Subsequently, he completed an internal medicine fellowship through John Hopkins University/Sinai Hospital in Baltimore and then his residency training in Physical Medicine and Rehabilitation(PM&R) at Rutgers/Kessler Institute for Rehabilitation which is considered one of the top training programs for this medical specialty.
Dr. Kim served as academic chief resident in his final year of specialization where he gained invaluable insights into the complexity of healthcare systems.
Dr. Kim is board certified by the American Board of Physical Medicine and Rehabilitation and is a Fellow of American Academy of Physical Medicine and Rehabilitation. He has special interests in the non-surgical treatment of spine, sports and musculoskeletal pain conditions.
Dr. Kim's Credentials
Education
June 2002-2005 — Rutgers NEW JERSEY MEDICAL SCHOOL, Newark, NJ
KESSLER INSTITUTE FOR REHABILITATION, West Orange, NJ
(Resident physician in Physical Medicine and Rehabilitation)
2004-2005 — Academic Chief Resident
June 2001-2002 — JOHNS HOPKINS UNIVERSITY/SINAI HOSPITAL, Baltimore, MD (Fellowship in General Internal Medicine)
May 2001 — Rutgers NEW JERSEY MEDICAL SCHOOL, Newark, NJ (Doctorate of Medicine)
May 1993-1997 —  CORNELL UNIVERSITY, COLLEGE OF ARTS AND SCIENCES, Ithaca, NY (Major: Chemistry; Concentration: International Relations)
Board Certifications and Licensure
Diplomate American Board of Physical Medicine and Rehabilitation (2006 – 2026)

Scored over 90th percentile on recertification board exam

Licensed Physician State of Iowa – Active
Licensure Physician State of New Jersey – Inactive
Clinical Appointments
August 2005-Present — President – Progressive Rehabilitation Medicine, PLC
March 2016- 2017 — Medical Director – Mercy Inpatient Rehabilitation Unit Center of Excellence
May 2007-2010 — Medical Director – St. Luke's Human Motion Institute – Spine Care
November 2013 — Present – Surgery Center of Cedar Rapids Chronic Tendon Pain Center of Excellence (TENEX Specialist)
Clinical Practice
Musculoskeletal, spine, sports and occupational medicine
Diagnostic and Interventional Musculoskeletal Ultrasound
Neurodiagnostics testing: EMG/NCV
Neurorehabilitation: botulinum toxin injections, alcohol neurolysis, Intrathecal baclofen pump management
Regenerative Orthopedic Medicine: platelet rich plasma, deep tissue laser therapy, non-surgical spinal decompression
Independent Medical Examinations
Current Professional Memberships
Fellow of American Academy of Physical Medicine and Rehabilitation
Founder, American Academy of Stem Cell Physicians
Member, Academy of Regenerative Practices
Member, International Federation of Adipose Therapeutics and Science
Former Professional Memberships
American Academy of Neuromuscular & Electrodiagnostic Medicine
American Institute of Ultrasound Medicine
North American Spine Society
Consultant
Publications and Presentations
Am J Phys Med Rehabil. 2004 May;83(5):379-89. Critical review of prolotherapy for osteoarthritis, low back pain, and other musculoskeletal conditions: a physiatric perspective. Kim SR1, Stitik TP, Foye PM, Greenwald BD, Campagnolo DI.
The Ultimate Non-Surgical Knee Pain Solution. 90 minute Books. 2013
Association of Academic Physiatrists. Errors in Medicine. Best Paper Award. Tucson, AZ. March 2005
Regenerative Medicine. Iowa Academy of Physical Medicine and Rehabilitation. University of Iowa Department of Orthopedics and Rehabilitation. Iowa City, IA 2011; seminar
Regenerative Medicine. Central States Occupational and Environmental Medicine. Coralville, IA 2011. Seminar
Safety & Efficacy of TENEX Percutaneous Tenotomy for Chronic Tendon Pain. The Orthobiologic Institute, Las Vegas, NV. June 2016. Poster Presentation
Rehabilitation after Orthopedic Stem Cell Therapy for Chronic Refractory Knee Pain. Academy of Regenerative Practices. Fort Lauderdale, FL March 2017, Seminar
Orthopedic Stem Cell Therapy: Can it regenerate cartilage? American Academy of Stem Cell Physicians (Miami Stem Cell Summit). Miami FL, June 2018. seminar